Blog
Topics in Integrative Health Care (TIHC) released their latest journal and there is some interesting information available. News and studies that offer unique perspectives within the industry. Some interesting topics including working with overweight/obese patients and chronic hamstring tightness. Volume 5, Issue 3 of Topics in Integrative Health Care is Now Available. Topics in Integrative Health Care (TIHC) is a peer-reviewed, open-access quarterly online journal. TIHC can be located on the web at http://www.tihcij.com. TIHC is...
read more
The temperatures are rising and summer is in full swing. This means it's time to take part in some of you favorite summer activities. From golfing, playing tennis or hiking to doing yard work and tasks around the home, there are many activities we take part in once the cold goes away. With this increased activity comes increased stress to our bodies, along with strain, stiffness and pain in our bones and joints. If our bodies are not flexible and strong enough to function, it can make these activities difficult to do. Chiropractic therapy...
read more
As a Bellevue Chiropractor I have 17 years of experience treating people for whiplash injuries due to auto accidents. While it is hard prevent someone from crashing their car into your car, there are some things you can do to minimize whiplash injuries. The first thing is making sure your seat is upright and the head rest touches the top part of the back of your head. If there is a lot of distance between your head and the rest, it will do little to help in the event of a collision. Also, if the headrest is too low, in can act as fulcrum,...
read more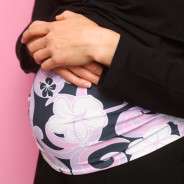 We see many women during the course of their pregnancies at our Downtown Bellevue chiropractic and massage center. Even patients who have had regular chiropractic adjustments for years can ask themselves, "Is chiropractic safe during pregnancy?" The answer is yes! Not only is it safe to have chiropractic adjustments during pregnancy, it can actually help you have a healthier, easier delivery. Understand that receiving chiropractic care during your pregnancy helps you feel less pain, alleviates stress and keeps you more flexible as you...
read more
Treating cold and flu symptoms with drugs may provide temporary relief from sniffles, sore throats, aches and pains, but may weaken your body's own ability to defend itself naturally and protect you from other problems in the future. 1) Nutrition – Eating properly has a profound effect on the immune system. A diet, which includes plenty of whole grains, fresh fruits and vegetable, will help to keep the immune system in tiptop shape. Drink herbal teas and warm vegetable broths to avoid dehydration and relieve congestion. Hot, pungent foods...
read more
Many people are in search of an experienced Bellevue Chiropractor for whiplash treatment suffered in a recent auto accident. Whiplash and neck pain are complex injuries involving the delicate soft tissues and the nerves of your neck. Even low-speed collisions can produce significant injury. People with these types of injuries may have neck or back pain, arm pain, and even headaches or dizziness. Some people with minor muscle strains will recover quickly but a large percentage will develop chronic problems leading to suffering that can last for...
read more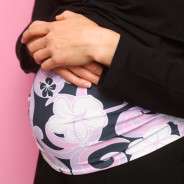 Whether you're planning to get pregnant or are already expecting, chances are you have some questions about what's best for you and your baby. Dr. Stadelman, your local Bellevue chiropractor is driven to provide pregnant women, new moms and babies with the absolute best in holistic health care. That's why we've answered some of the most often asked questions about this special time in your life. So, is it safe to get a massage or chiropractic adjustment while you're pregnant? Absolutely! In fact, it can be quite beneficial to relieve...
read more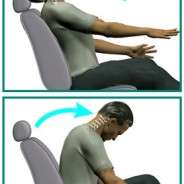 You are driving along with your family on a nice sunny day, traffic slows down and WHAM, the driver behind you fails to stop soon enough, crashing into your car. As a Bellevue Chiropractor, I have seen many families who have been injured in car accidents. We always check all of the members of family for signs of whiplash, even the kids. We all know that whiplash injuries are serious and can cause neck and back problems, but many adult seem to think that children are immune to these types of problems for some reason. Whether it is a car...
read more
Have you ever lifted a heavy load only to feel sore afterwards? Have you ever stood after spending hours at your computer with a sore, tired-feeling back? Back pain is an extremely common problem that affects millions of Americans every year. Likewise, painful tension headaches and poor sleep quality affect millions of people each and every month. From your head to your toes, many of the health issues that we all face can be resolved using the knowledge of Bellevue chiropractors. Read on to learn about four ways that Bellevue chiropractors can...
read more
With a growing number of people working long hours behind their desks, fixing bad posture and reducing back pain are becoming popular wishes. Thankfully, these two common issues can be fixed with treatment from a chiropractor in Bellevue. If you're searching for a great chiropractor to improve your posture, eliminate your ongoing back and neck pain, and enhance your quality of life, make sure you use one of these three simple strategies: Ask your doctor for recommendations Have you spoken to your doctor about your back pain or poor...
read more